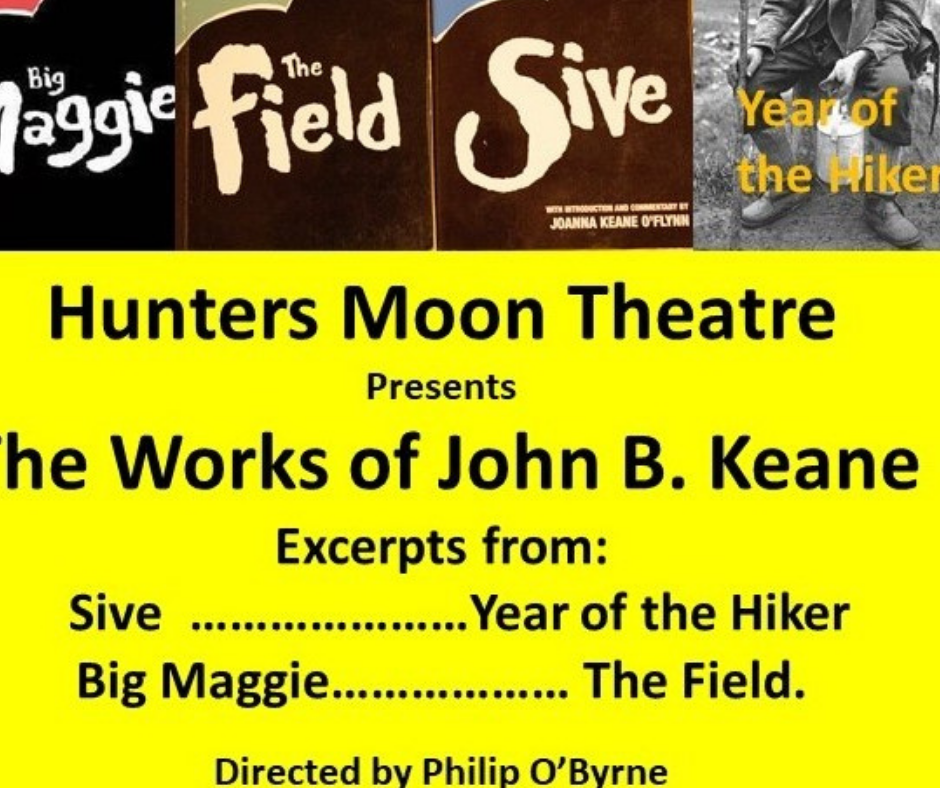 The Works of John B. Keane 
This drama piece takes excerpts from four of John B. Keane's most iconic plays – Sive; Year of the Hiker; Big Maggie, and The Field, and explores the themes of heartbreak, greed, loyalty and loss.  This delightful interpretation ot the renowned author's work introduces the wonder of his talent to a new audience and also challenges loyal John B. fans to look at his writings with a fresh eye.
Director: Philip O'Byrne
Presented by: Hunters Moon Theatre Company, Cork.