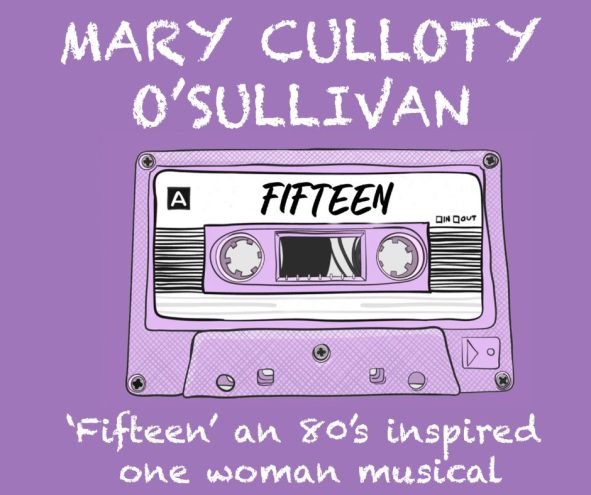 'Fifteen'
Mary Culloty O' Sullivan presents 'FIFTEEN' a one-woman musical inspired by the 1980s. It is a nostalgic journey through her teenage years and beyond, with memories of the house phone, mix tape, the pictures on a Friday night..and loads more!
This night of entertainment features fifteen original songs and dialogue written by Mary, who also produced the show.  It is directed by Liz Ryan, with piano accompaniment by Tony O' Flaherty.
A Killarney native and soprano singer, Mary  has performed widely, and regularly presents singing workshops.  She studied at the MTU Cork School of Music and Griffith College Dublin.