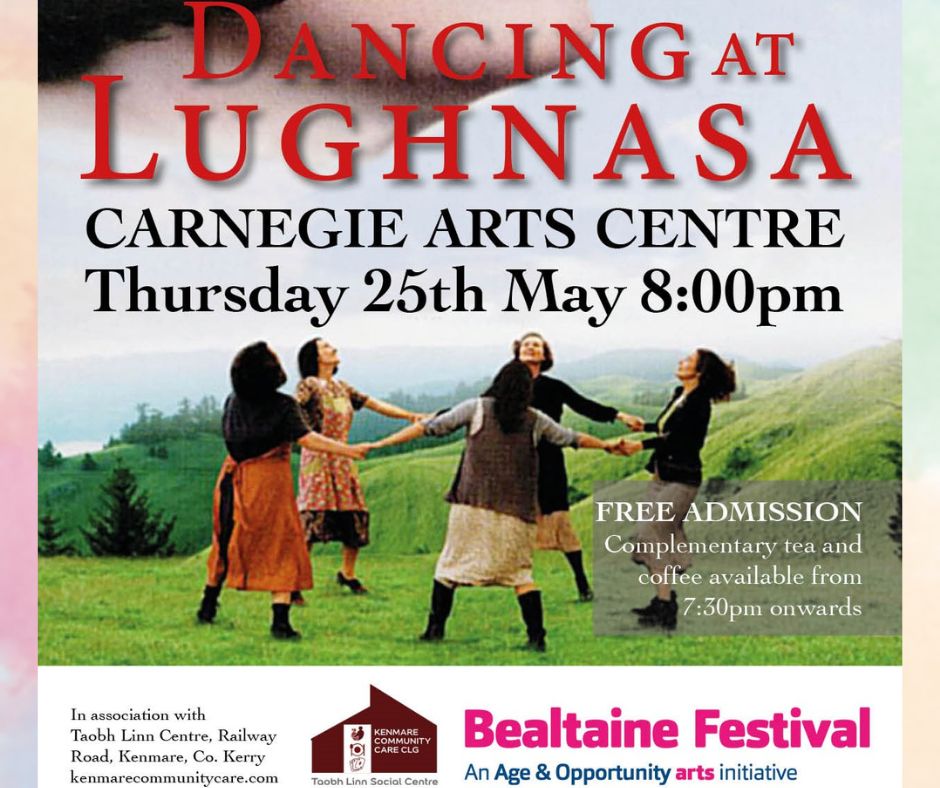 As part of the 'Bealtaine' celebrations during the month of May, we are screening the much-acclaimed film 'Dancing At Lughnasa.'
FREE ADMISSION   Everyone welcome.  Complementary tea and coffee served from 7.30pm onwards.
Kate Mundy (Meryl Streep) is the eldest of five sisters living together in a small house in Ireland in 1936. The only one with a steady job, Kate oversees the various conflicting personalities. Though none of the women is married, Christina (Catherine McCormack) has a young son named Michael. The household works well in its fashion, but after the sisters' tormented brother, Jack (Michael Gambon), shows up, then Michael's father, Gerry (Rhys Ifans), things are unlikely to stay the same.
Released in 1998.  Directed by Pat O'Connor.  Based on the play by Brian Friel.