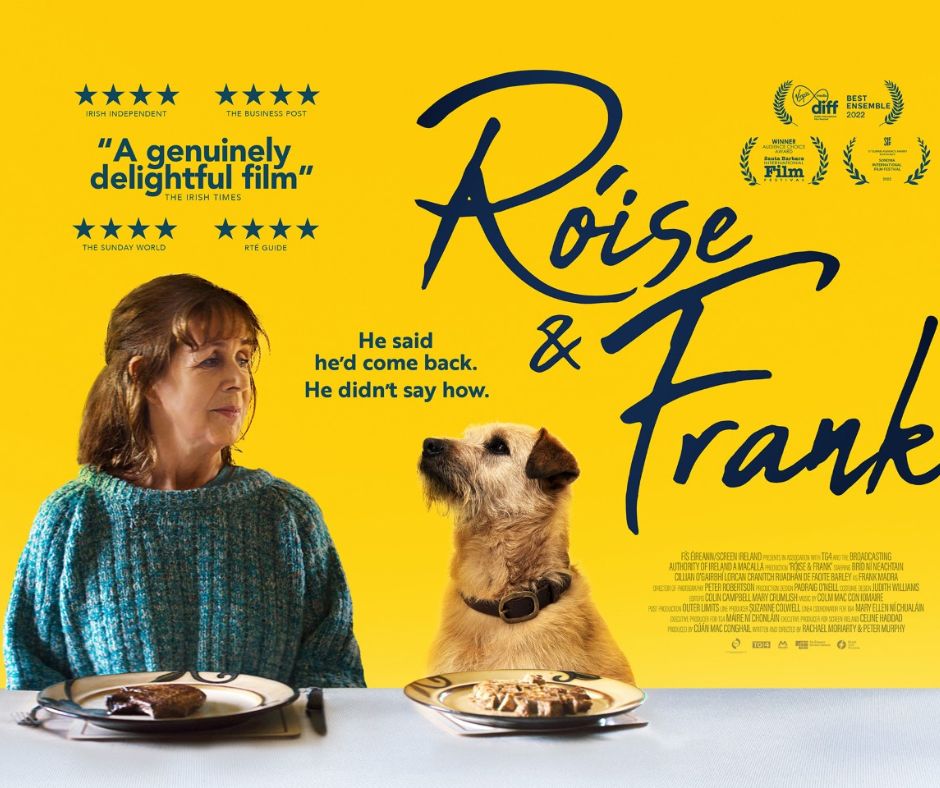 Róise and Frank
Length: 84 mins. Ireland. 2022.
PG (IFCO rating)
This film is in Irish, with English subtitles.
Director: Rachel Moriarty and Peter Murphy.
Cast: Bríd Ní Neachtain, Cillian O'Gairbhi, Lorcan Cranitch, Ruadhán de Faoite.
Róise, a woman still in mourning following the sudden death of her husband Frank, is initially annoyed when a mysterious dog shows up at her door. But a series of eerie coincidences soon has Róise convinced that the dog is Frank, reincarnated. This new canine companion helps Róise overcome her grief, but her cruel neighbour Donncha has some sinister plans.
Click here to view the trailer.