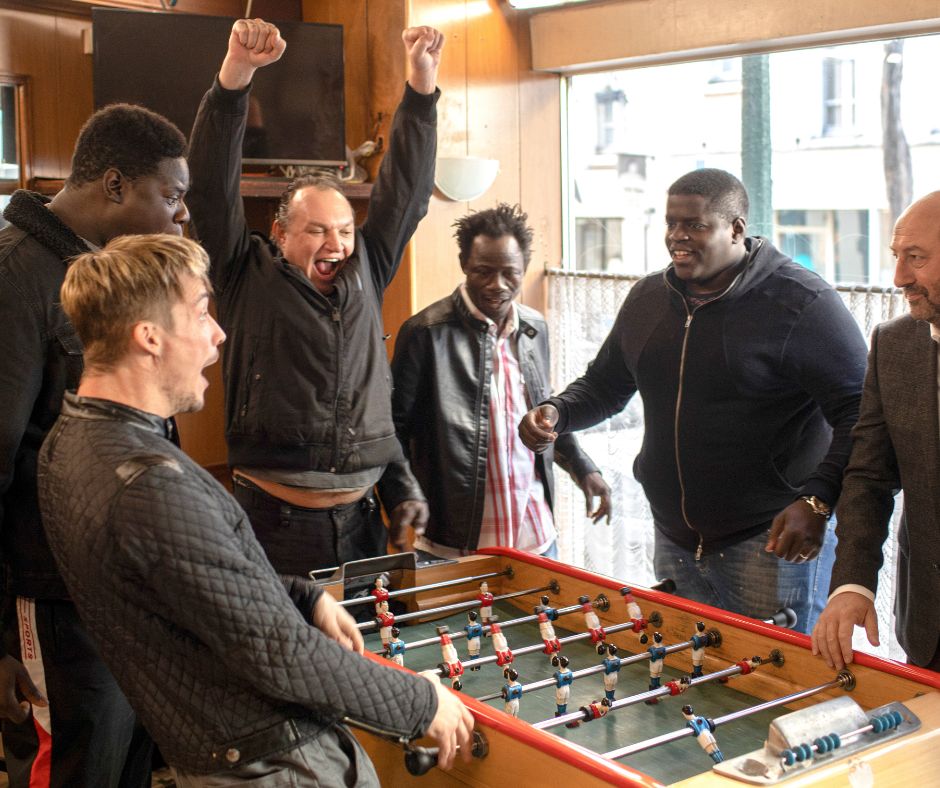 The Big Hit (Un Triomphe)
Director: Emmanuel Courcol.
Cast: Kad Merad, Marina Hands, David Ayala, Sofian Khammes, Pierre Lottin.
Length: 105 mins (France 2020) Cert: PG15
Language: This film is in French with English subtitles. 
When struggling actor, Etienne, accepts a job directing theatre workshops in a prison, he is surprised to discover a wealth of acting talent among the initially resistant inmates. Seeing an opportunity for success, Etienne convinces the prison warden to allow the group to present Samuel Beckett's Waiting for Godot outside of the prison, with a tour of performances for the general public.
Based on true events, which happened in Sweden in 1985, writer-director Courcol has relocated the action to France, and employed a superb ensemble cast to deliver a crowd-pleasing film that earned the Best European Comedy prize at the 2020 European Film Awards.
Click here to view trailer.