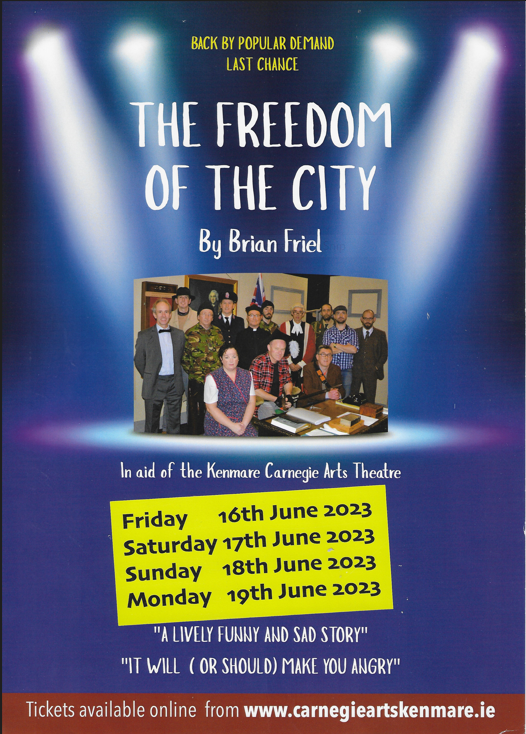 The Freedom of The City
The Freedom of the City is a play by the Irish playwright Brian Friel first produced in 1973. It is set in Derry, Northern Ireland in 1970, in the aftermath of a Civil Rights meeting, and follows three protesters who mistakenly find themselves in the mayor's parlour in the Guildhall.
Produced by The Carnegie Players and Directed by Terry O'Doherty.