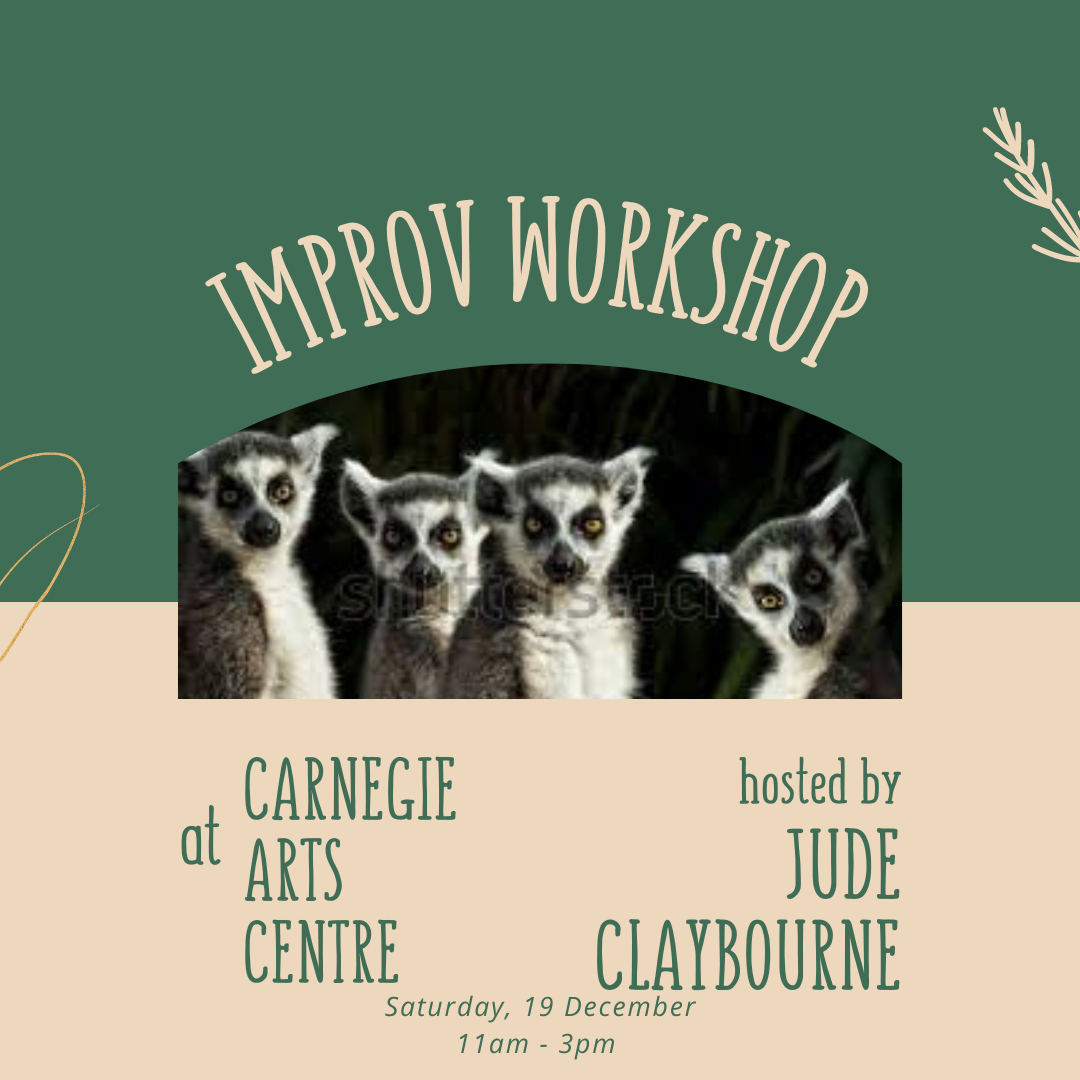 Seat of the Pants Theatre presents: 
The Carnegie Theatre Improv Christmas Show
starring YOU!
Our Christmas Improv Show is bound to be a hoot!
We're calling on performers brave enough for a little theatrical Improv this Saturday the 18th.
Come to our workshop from 11am to 3pm.
Take to the stage at 5.30pm.
It's Seat of the Pants Theatre.
Call Jude on 085 851 7189, if you have the nerve!