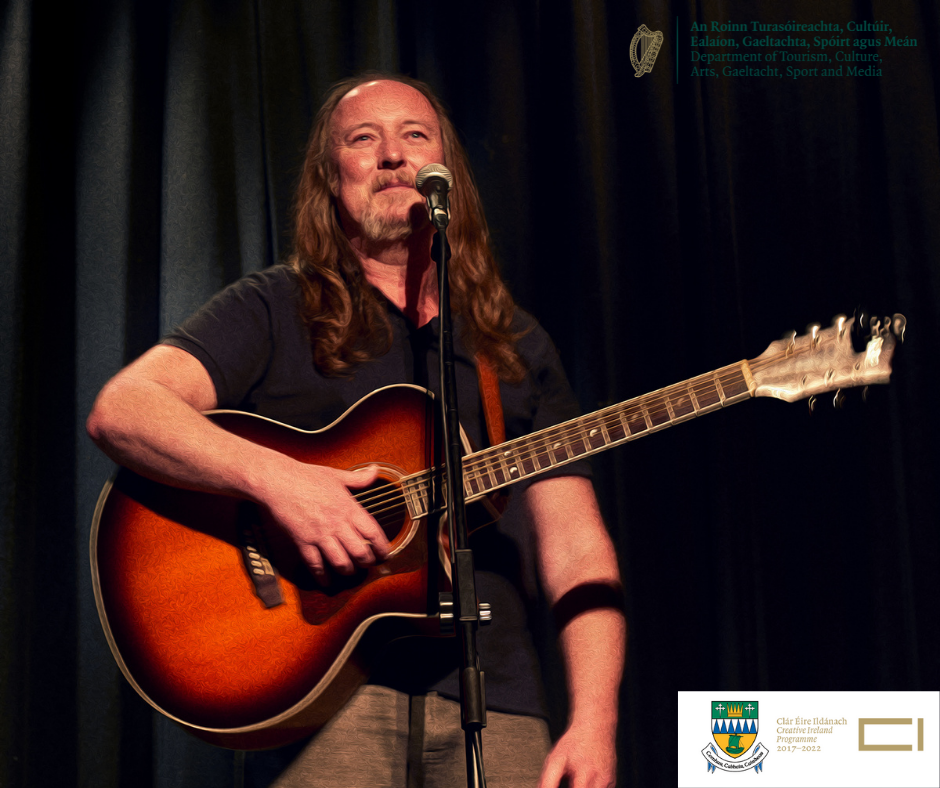 Projections 2022 is a music and video show performed by Denis O'Sullivan, a Killarney musician now living in Bonane, just outside Kenmare.  Since 2015, Denis has been developing a live show incorporating all his creative elements; music, songs, photographs and videos.
This live show premiered in The Pav, Cork in August 2015 during The Pav Reel Film Festival, and was well received.  Two of Denis's videos, "Blue Moon Over Cork City," and "T.I.S. (Things I've Seen)" were selected and screened at IndieCork Film Festivals in 2013 and 2014.
The support act for Projections 2022 is Ivan Peter Pawle, co-founder of the experimental folk group Dr. Strangely Strange, who moved to Kenmare in 1973.  The band toured extensively in the U.K. and Europe in its heyday and occasionally re-emerges for the joy of playing.
Visit Denis's website at: www.bloodmoon.ie
Projections 2022 is funded by the Department of Tourism, Culture, Arts, Gaeltacht, Sport and Media's 'Local Life Performance Programming Scheme,' with support from Kerry County Council.