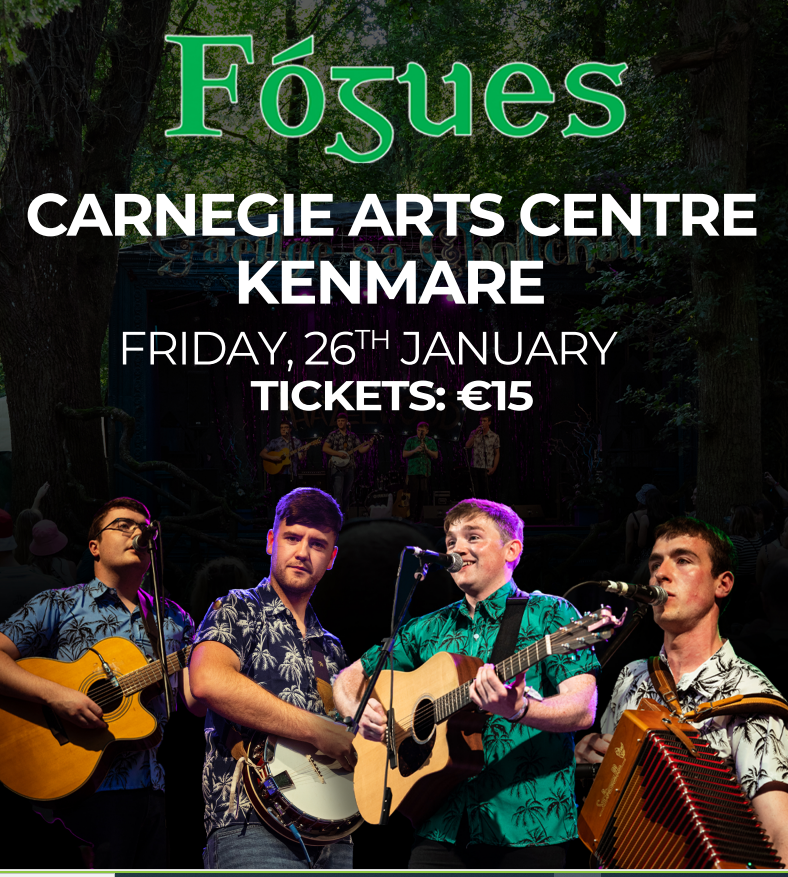 The Fógues in Concert
The Fógues from County Cork have been entertaining audiences since 2017. With the lads coming from two musical families, it was only natural that William, Micheál, Jack and Ted would continue the legacy of those that went before them.
With their unique blend of familiar folk and ballad music, mixed with their own original songs and energetic showmanship, The Fógues have been taking the music scene by storm both here and abroad.
They are making a return trip to The Carnegie  where they certainly went down a treat last time.Watch out for their new release Sweet Black Rose, you can expect to hear this, along with plenty of old and new material when The Fógues take the stage on January 26th.