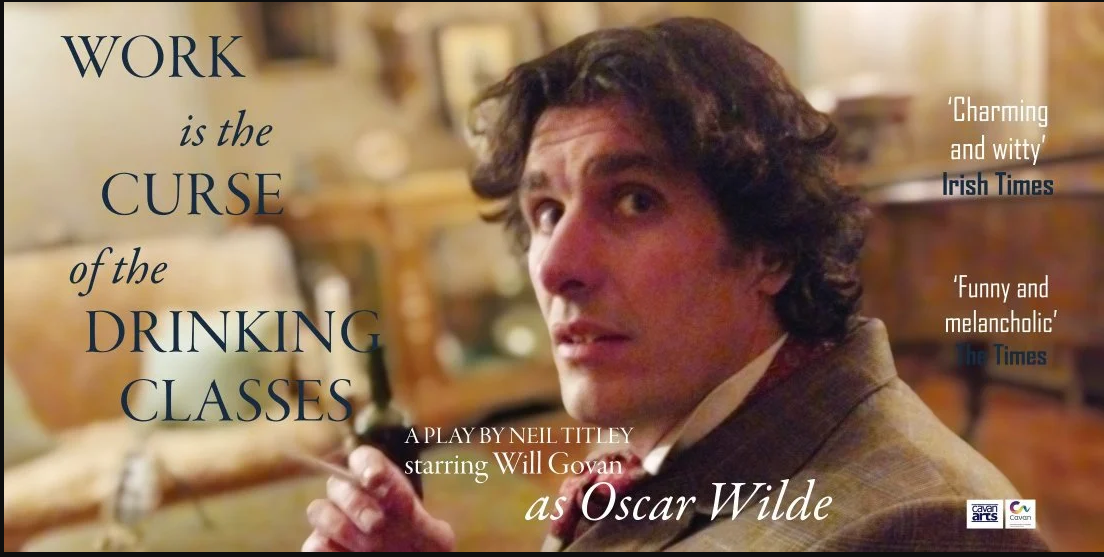 Work is the Curse of the Drinking Classes
Set in Paris in 1898 Will Govan plays an exiled Oscar Wilde looking back on his extraordinarily colourful life and ruminating on love fame family and misfortune with his infamous wit and irreverence in this hilarious but ultimately tragic story of a life.
The play draws on Wilde's letters essays and anecdotes to bring this literary genius to life in a 60-minute performance which will appeal as much to those who know little about the man as it will to those who admire his work. The perfect evening out for any Oscar Wilde fan, drawing from the life and works of one of Ireland's most famous poets.
'Funny and melancholic.'  – The Times
'Charming and witty.' – Irish Times