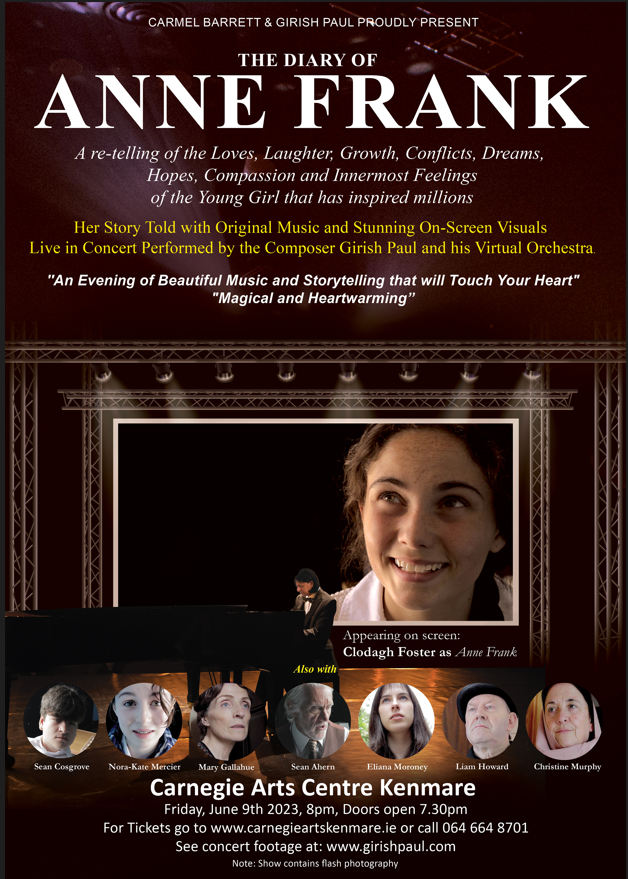 The Diary of Anne Frank
'The Diary of Anne Frank: A Journey in Music'
Our production uniquely focuses on the joys, laughter, hilarity, dreams and hopes of young Anne Frank as well as come of the conflicts that arise as the family and friends live their lives in hiding during WW2. The concert features a multi-instrumental solo performance by the composer Girish Paul.
accompanied by dramatic on-screen visuals of key scenes in Anne's life enacted by trained and accomplished Irish actors, including
Sean Ahern, Mary Gallahue and Liam Howard, and is currently booked into performances at next years Edinburgh Festival in August 2023
The production has the full support of the Anne Frank Fonds Foundation in Switzerland that was founded by Anne's father Otto Frank, the only survivor after the end of WW2.