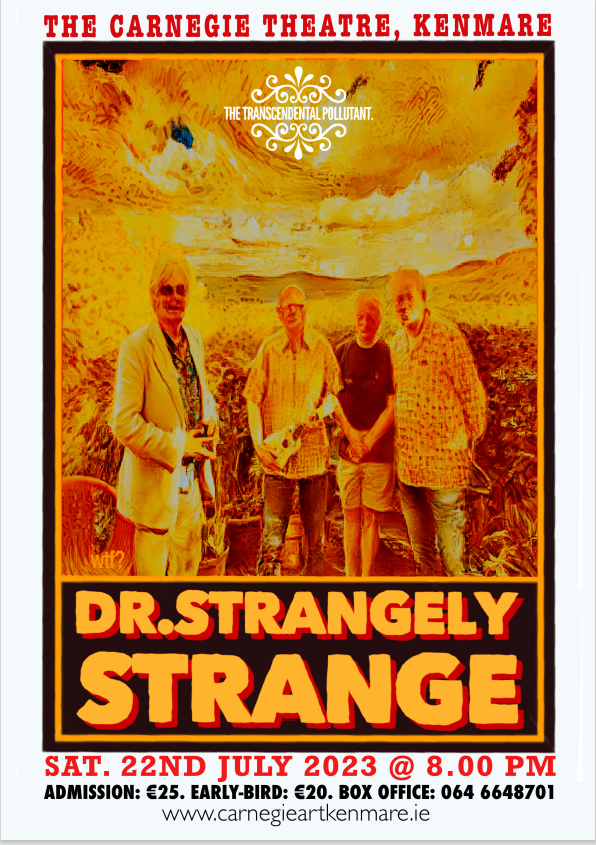 Doctor Strangely Strange
Doctor Strangely Strange, Ireland's first and only Psychedelic Lounge Act have reconstituted themselves in a final desperate bid for the big time and are undertaking a short but  vivacious tour of the Southlands. Starting in Kenmare on the 22nd of July and finishing in Lehanmore on the 4th August, this is your chance to see this infamous outfit at their very nearly best. Marvel as they introduce the on-beat to the off-beat in a truly Pavlovian manner. Thrill to their subtle misunderstanding of chordal dissonance. Be astonished at their grasp of the infinite and so forth. You know it makes sense.  Because we're worth it.
The Group are coming together for this rare event in The Carnegie Arts Centre.
Earlybird Tickets available until July 7th and then they will go to full price.