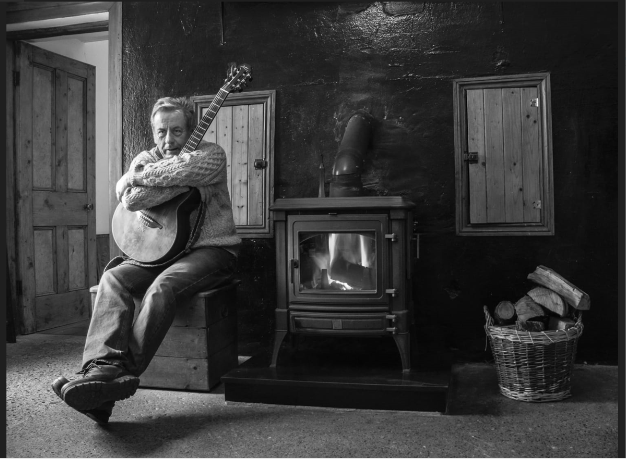 Luka Bloom in Concert
Luka Bloom (born Kevin Barry Moore; 23 May 1955) is an Irish folk singer-songwriter. He is the younger brother of folk singer Christy Moore. In 1969, 14 year old Barry Moore embarked on a tour supporting his eldest brother, Christy, at various English folk clubs. He subsequently spent all of his spare time practising and writing music. In 1976, Christy recorded one of his songs "Wave up to the Shore".
In 1978, Moore released his debut album, Treaty Stone. In 1980 he released his second album and in 1982, he released his third album, No Heroes, which contained songs all written by Moore himself.
 In 1987, Moore moved to the United States and began performing using the stage name of "Luka Bloom"  He chose the name "Luka" from the title of Suzanne Vega's song about child abuse and "Bloom" from the main character in James Joyce's novel Ulysses
Released in 2000, Keeper of the Flame was an album of cover versions featuring renditions of ABBA's "Dancing Queen", Bob Marley's "Natural Mystic", and the Hunters and Collectors' "Throw Your Arms Around Me", among others.
With a poet's heart and a rockster's soul, Luka Bloom is regarded as one of Ireland's most respected contemporary folk artists, having produced over 20 albums since the 1970s, Bloom continues to push the boundaries of what his music can do.