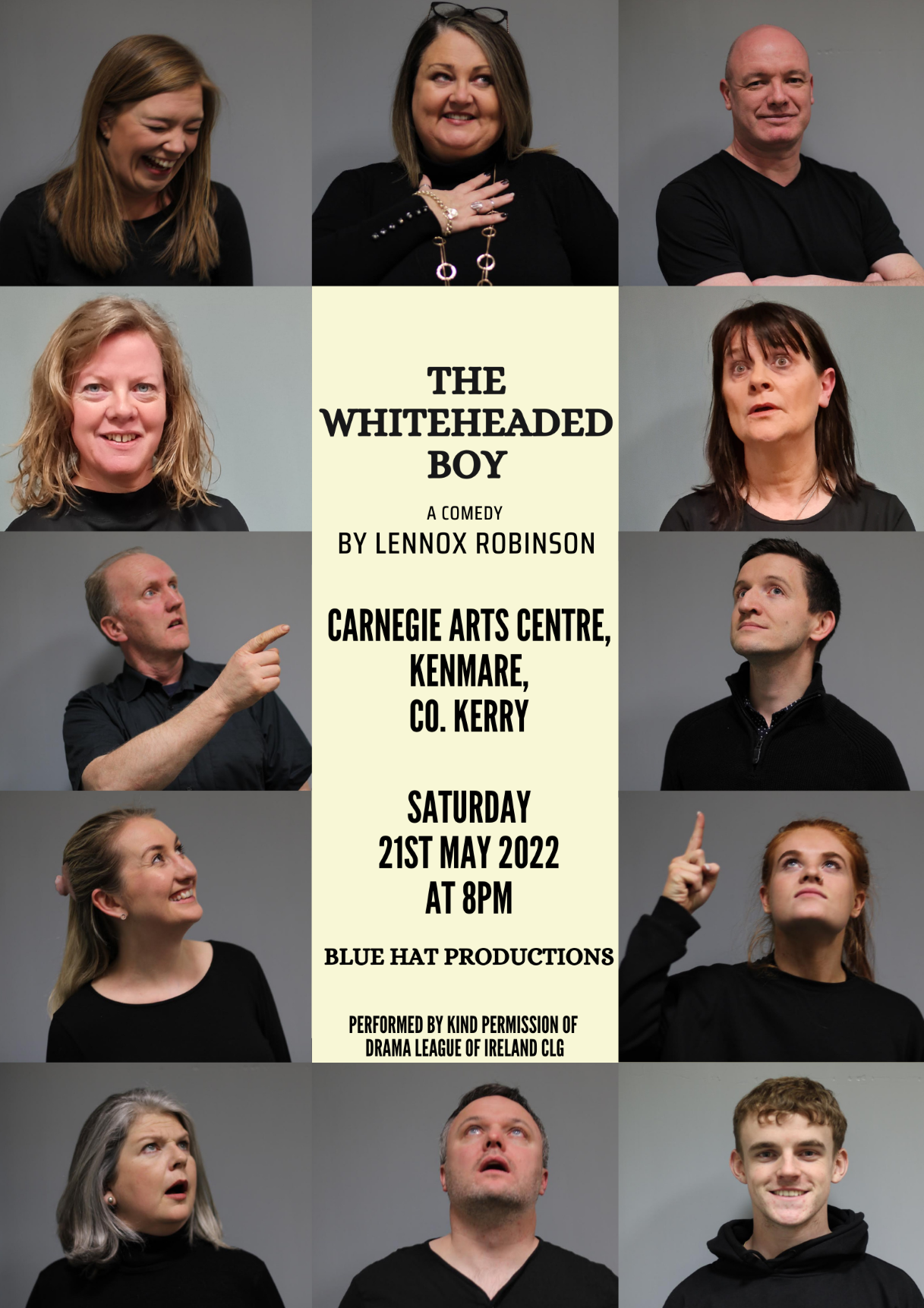 The Whiteheaded Boy
The Whiteheaded Boy was first performed by the Abbey Theatre on 13.12.1916. Over 100 years later Blue Hat Productions are revisiting this Classic Play: which has gone into the Irish Theatrical Cannon.
The plot centres around the Geoghegan Family. Denis Geoghegan is 'The Whiteheaded Boy' of the title. He is the apple of his mother's eye and the envy of his siblings.  Therefore, his inevitable fall from grace is particularly spectacular.
Notionally studying medicine in Dublin, Denis arrives home to his Irish small-town family to find out, with little surprise, that he has once again failed his examinations. Rather than face the shame of his failure it is 'decided' that he should go to Canada to seek his fortune; however, Denis has other ideas.
Hi jinks, marriage proposals, bribes and counter-bribes ensue as the family members exploit and misinterpret Denis' situation. Full of twists and turns, ups and downs, and families fighting each other and one another, it culminates in a happy ending – for some, if not for others!
The play is as relevant today as when it was first presented at the Abbey in 1916. Not only does it reveal the dynamics of a family, but it is in fact a pointed analysis of Irish culture.
Blue Hat have chosen an ensemble cast to bring the characters and themes of this play to life.
We hope you enjoy !!!