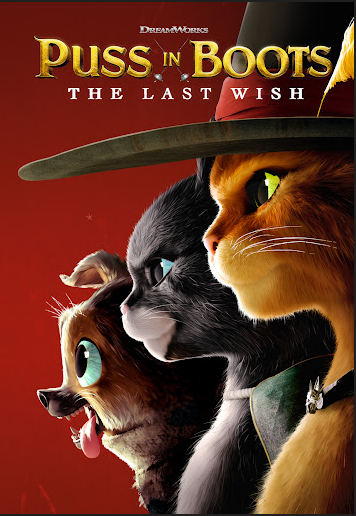 Puss in Boots:  The Last Wish.
USA. 2023. PG. 102 mins.
Directors: Joel Crawford. Januel Mercado.
Starring:  Antion Banderas. Florence Pugh. Oliva Coleman. Roy Winstone.
When Puss in Boots discovers that his passion for adventure has taken its toll and he has burned through eight of his nine lives, he launces and epic journey to restore them by finding the mythical last wish.
Tickets €5 per person, Children under 12 years to be accompanied by an adult.