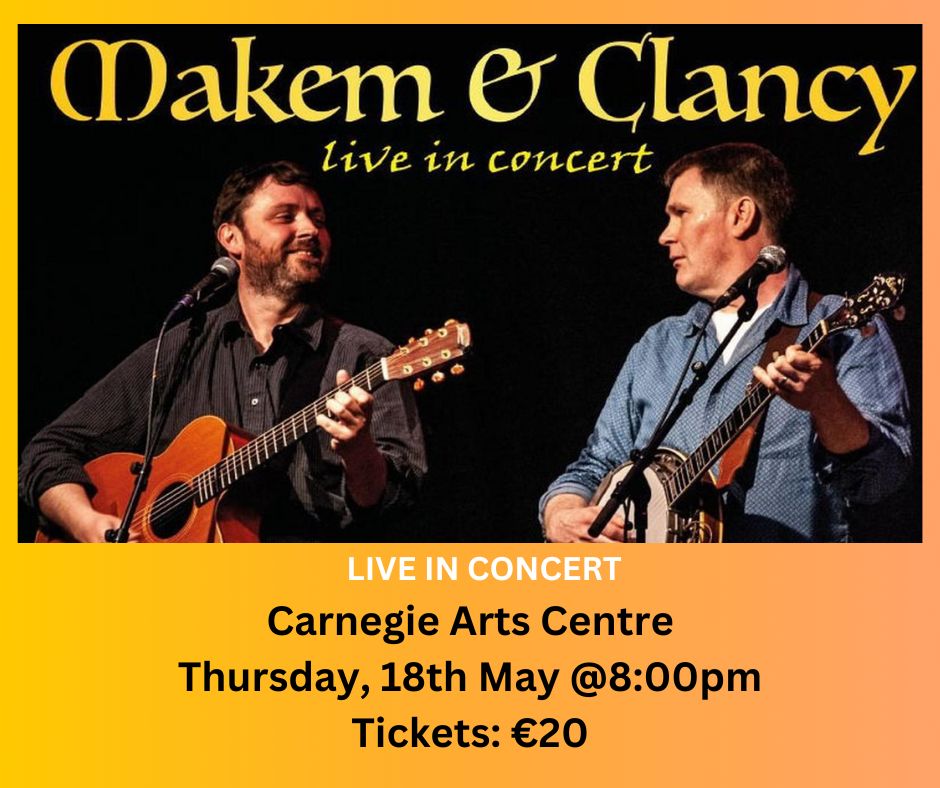 Rory and Donal – the sons of, respectively, Tommy Makem and Liam Clancy – are justifiably proud of their families' storied place in Irish music, and both had the opportunity to perform with their famous fathers over the years.
Rory and Donal also forged their own musical paths:  Dónal Clancy is an acclaimed guitarist, singer and performer who grew up in a household and community steeped in music.  His father gave him his first guitar at the age of eight and he was playing professionally by his early teens.
Rory Makem is a seasoned performer with over 25 years on the road, and he has toured extensively with The Makem and Spain Brothers.  He toured and played guitar with his father, the legendary Tommy Makem, for 17 years.
Rory Makem and Donal Clancy carry on the musical legacy, stories and songs of their legendary fathers. They have toured the length and breadth of Ireland several times to play their uplifting brand of folk and Irish music to full houses.
Learning from those who came before you is the essence of folk music – and both of these artists has the great honour of learning from the best.