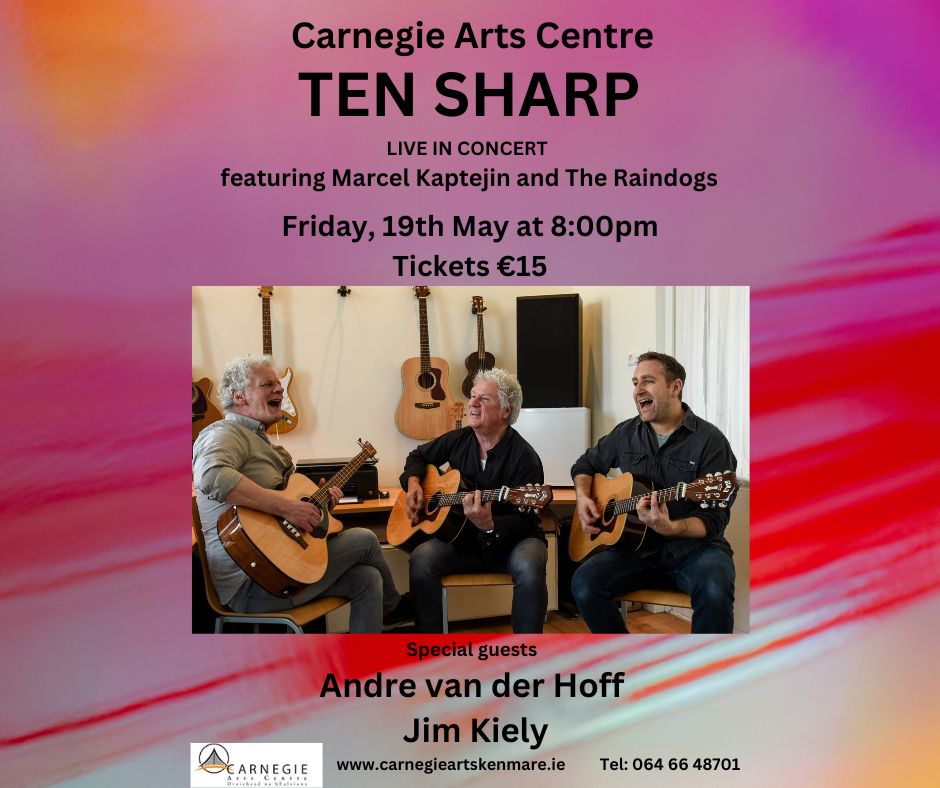 Marcel Kapteijn is a singer, songwriter and musician best known as the lead singer of 'Ten Sharp,' a band in the 1990s, who had a big hit with their song 'You' from the album 'Over The Waterline.'  It sold over 18 million copies and launched the band into the big time. (www.tensharp.com).
This time Marcel is joined by his friends "The Raindogs," with Nico Dobber on percussion, guitar and vocals, and Sander Schuurman on guitar, dobro and vocals.
Their music is as a mix of pop, country and folk and will include songs from their latest album 'Rivers and Roads' and of course they will perform some of the older, much-loved songs.
Ten Sharp: YOU
For this performance in The Carnegie they are delighted to be joined by their local friends, Andre van der Hoff on sax and flute, and Jim Kiely on piano, two professional artists who have a large and loyal following in the Kenmare area and far beyond.
This concert is a one-night only evening of music where life-long friendship and amazing talent merge to create something really special.  Don't miss it.