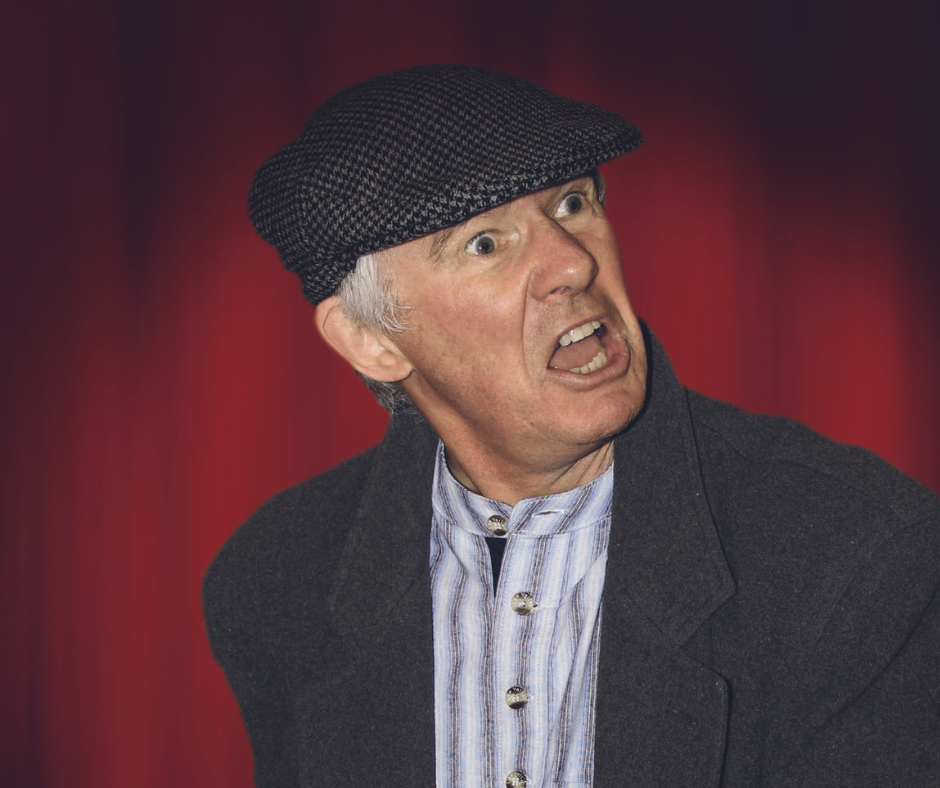 Ulysses is considered to be one of the greatest, if not the greatest, novel ever written. This year Ulysses celebrates its 100th birthday, but how many people have ever read it?  Very few have made it beyond the first few chapters as they usually become entangled in Joyce's style of writing and presentation, and get completely lost and confused.
But Robert Gogan, the writer, actor and Joycean enthusiast is here to help – and he's on a mission to make Ulysses accessible to anyone who wants to read and enjoy Joyce's masterpiece.
Now is your chance to find out why this book has a worldwide reputation – and to have a great evening's fun and entertainment at the same time, because James Joyce and Ulysses is coming to Kenmare.  Written and performed by Robert Gogan, Strolling Through Ulysses!  is a one-man show that tells the fun-filled story of Bloomsday – June 16th 1904 – the iconic day around which James Joyce's Ulysses is based.
The show guides you through the curious events and quirky characters of Ulysses, in a humorous, entertaining and informative manner, with extracts from the novel which best illustrate the various aspects of Joyce's writing – the comical, the descriptive and the complex – without compromising the integrity of the great book.
Age appropriate for over 16s.