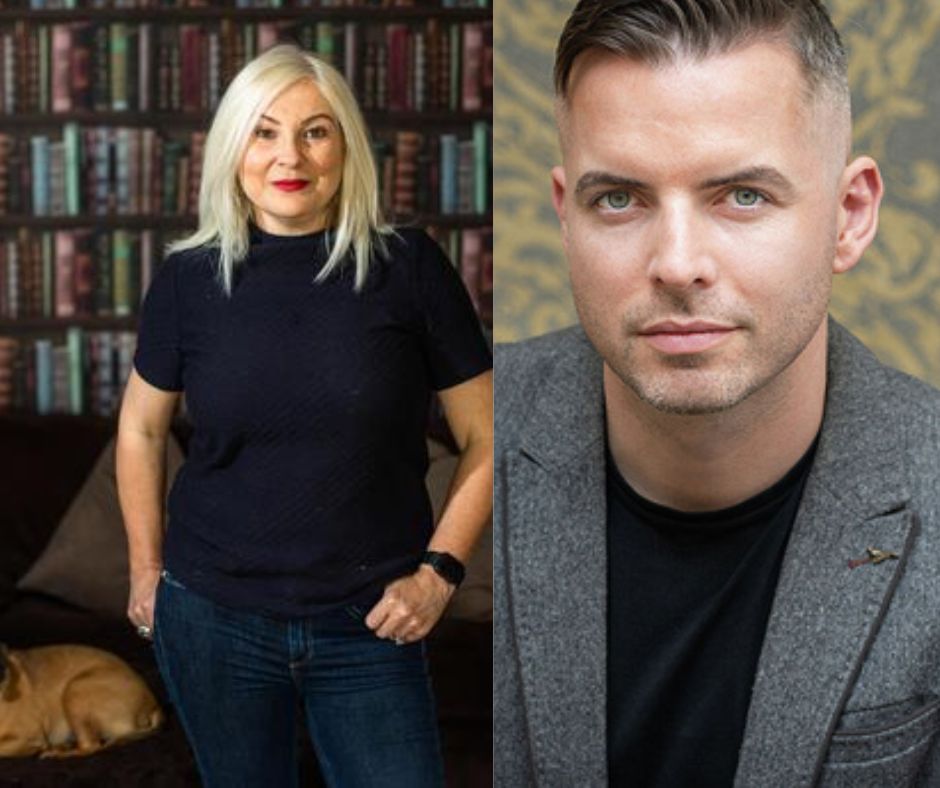 This Event has Been Postponed
We Apologise for any Inconvenience Caused
Please Check Kenmare Arts Festival Website for the Re-scheduled Date
www.kenmareartsfestival.com
Meet the Authors
Anna McPartlin and Jamie O'Connell
International bestselling author Anna McPartlin has been writing heart-breaking yet uproariously uplifting novels since 2006.  In recent years she has turned her attention to scriptwriting for TV serial dramas featured on BBC UK, RTE Ireland and A&E America.
Jamie O'Connell is the author of the best-selling novel, Diving for Pearls (Doubleday UK).
Diving for Pearls was runner-up for The Gordon Bowker Volcano Prize 2022 (The Society of Authors) and short-listed for The Sunday Independent Newcomer of the Year (The Irish Book Awards 2021). Jamie's short fiction has been published in a number of journals, featured on TV3, RTE Radio and BBC Radio, and he has read at many festivals and universities in Ireland, China, India, Spain and the USA. Jamie has taught creative writing at University College Dublin and as part of the University of Iowa's Irish Summer School.