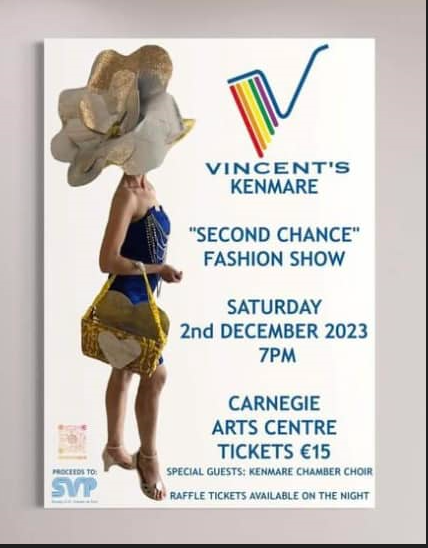 Vincent's Fashion Show
Vincent's Shop Kenmare will host a Fashion Show at The Carnegie Arts Centre on December 2nd. The Show will open with a performance from Kenmare Chamber Choir. The outfits on show will come from Vincent's Shop. 
There will be a raffle on the night.
All proceeds will go to S.V.P.